History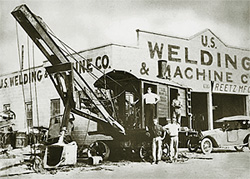 What began as the 7th Street Bicycle Repair and Welding Company in Miami, Florida in 1916, is now a multi-faceted market leader of manufacturing and industrial products. Our founder, Alex DeBogory Sr.'s entrepreneurial spirit paved the way for the future success of our companies, and our current chairmen, Alex DeBogory Jr. has been instrumental in transforming a family-owned business into an ever-growing, nationally recognized family of brands.
Guided by our vision to be the low-cost producer of high-quality products, our empowered employees' constant focus is on exceptional customer service and continuous improvement. We have resolutely delivered against this vision placing us on a trajectory of growth that will take us well into the future.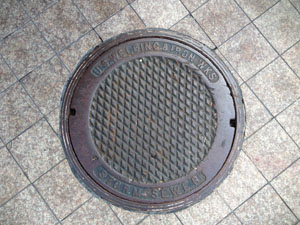 Together, US Foundry, USF Fabrication and Eagle Metal Processing & Recycling share an unwavering sense of pride and determination to meet our customers' unique needs. It's no wonder that our symbol is the eagle, which serves as a testament to the courage and freedom that it took to grow profitably. More importantly, it is a bold reminder of our commitment to our "Made In America" product lines.
"Great oaks from little acorns grow" is a statement subscribed to by our founder. It permeates throughout our businesses and speaks to the depth of knowledge and expertise that our collective brands deliver to our customers each and every day. Eagle Manufacturing Group's continued growth comes from our most valuable assets – its employees, customers and vendor partners. See our timeline for the evolution of our companies' incorporation dates, spanning the last century.